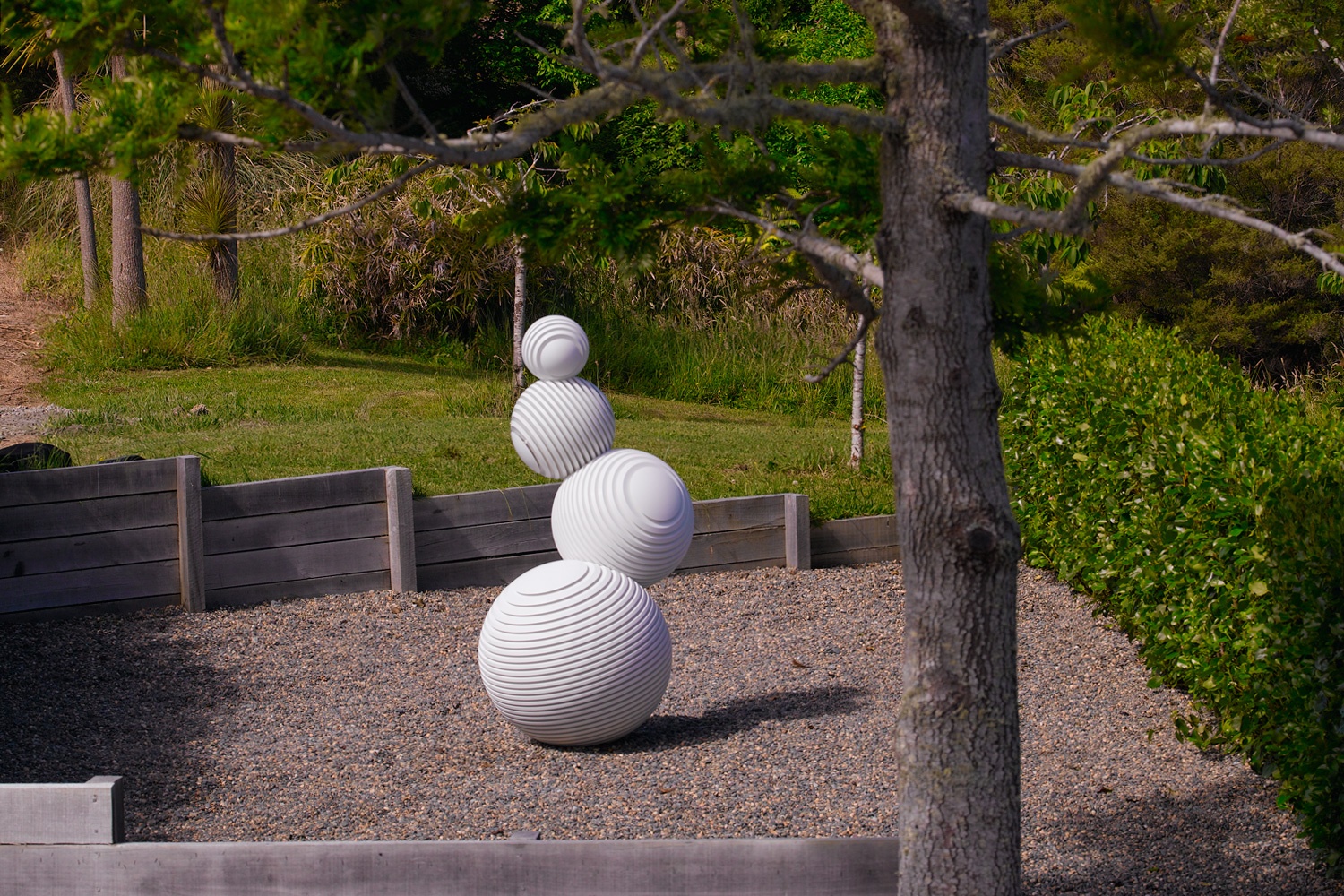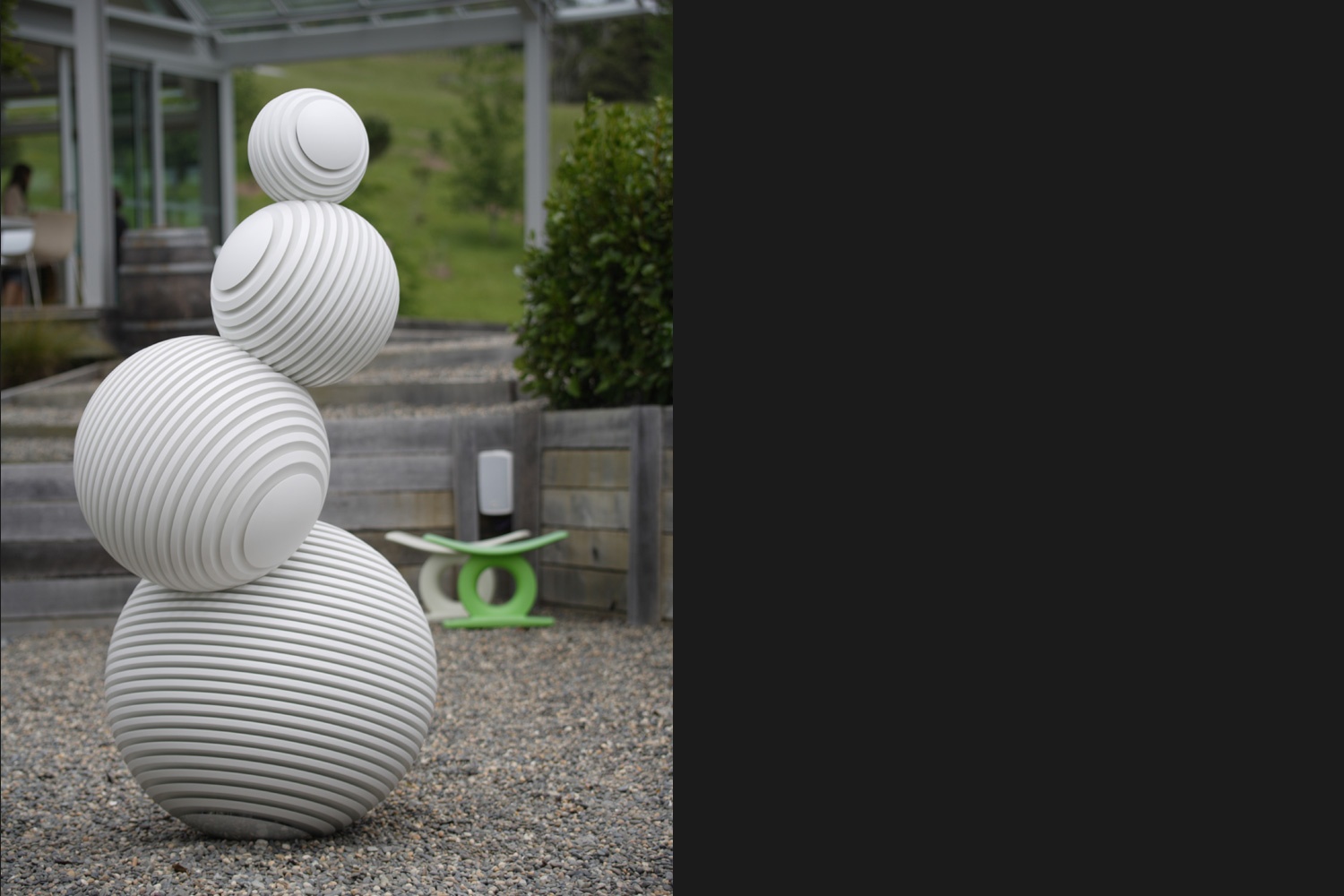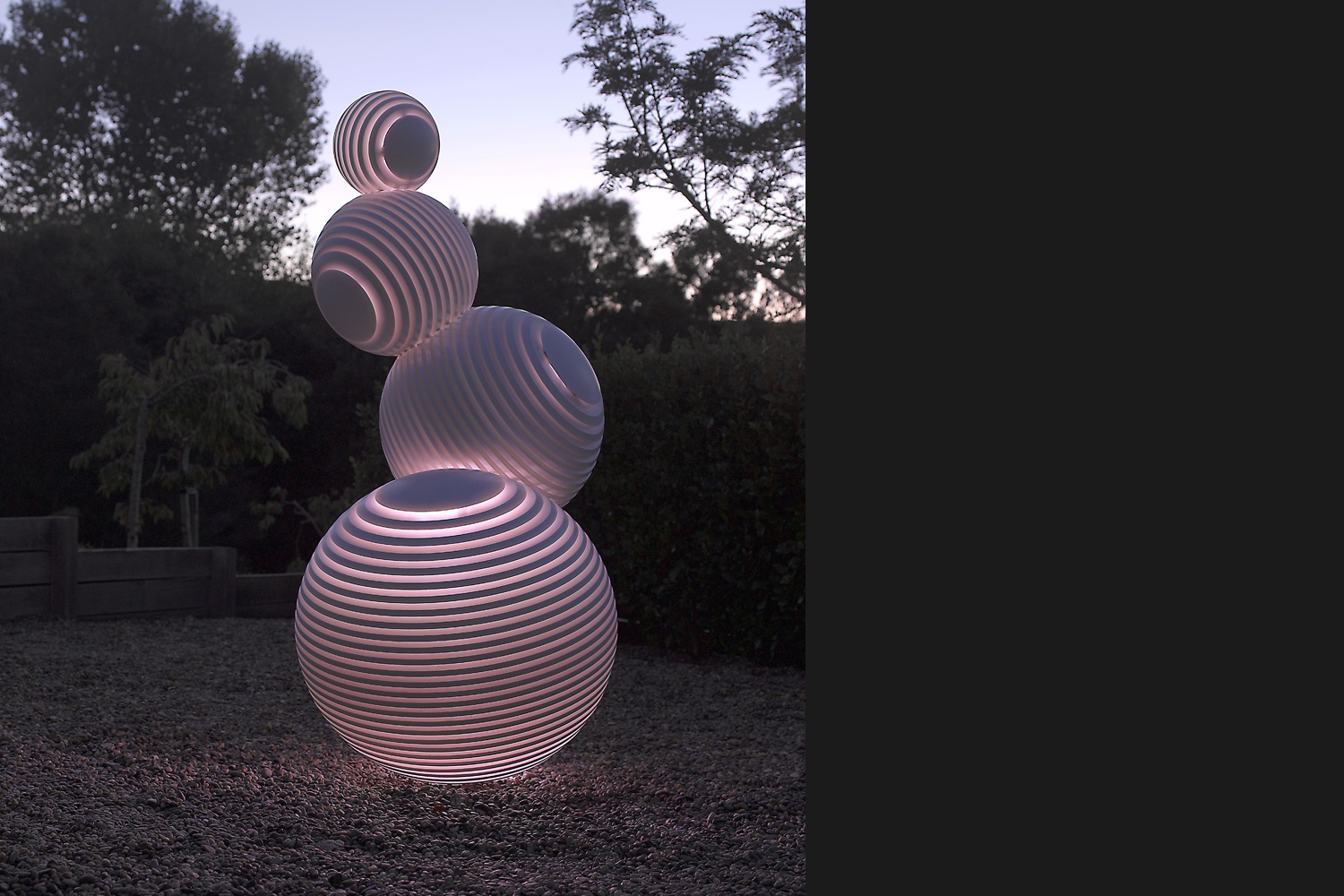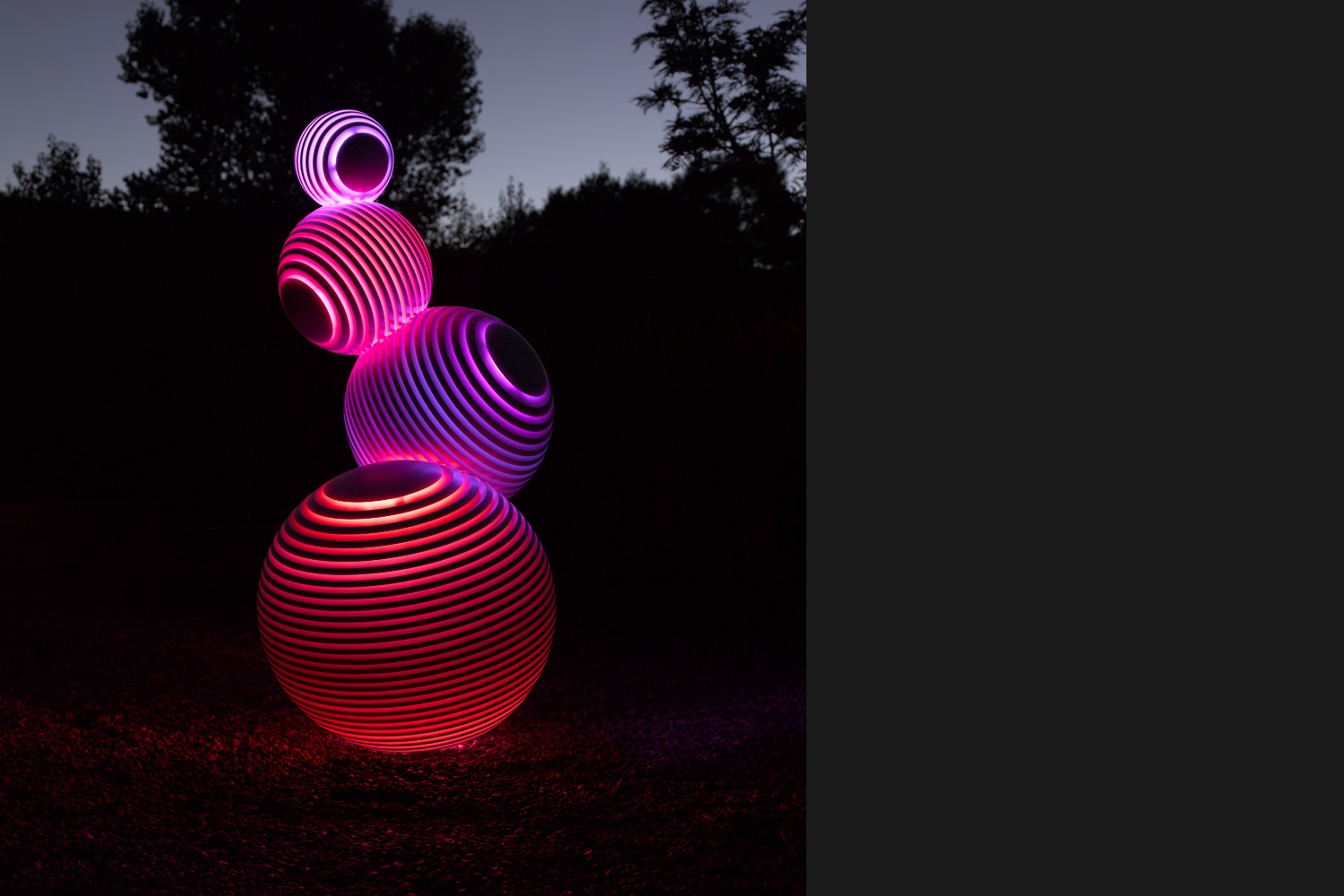 Stratospheric is somewhat surreal with its gravity defying ascent of orbs. Each one is composed of layers or strata of opaque, white Corian that are set with 'spacers' of translucent Perspex. The angles at which the spheres are piled on top of each other create a precarious tension and an element of wonder. This is enhanced particularly at night as the luminous orbs are lit up internally becoming circles of glowing light.
LED lighting has been set within each sphere of Stratospheric. Both the Corian and Perspex are materials that have light-conducting properties, with the Perspex emitting the most light, hence the stratified impression when lit. Corian is a man-made marble used mostly for industrial products, it is a material that Fletcher Vaughan has used frequently in his work as a designer.
The central focus of Vaughan's artistic output has been designing one-off pieces of furniture and three dimensional art works. He undercuts any industrial associations of his material through the element of design and the influence of digital culture.
The glowing orbs touch on cellular life – with a specific reference to the Blastocyte which is a cluster of sticky cells which cling together as they replicate. The artist intends a reference to the transience of life, procreation, life and death. Transience is also suggested by the way that this work seems to bounce across the landscape – as if it will roll away and be lost to view. The mix of the serious and the light hearted is characteristic of Vaughan's work. There is an echo of Roman statuary in the material, the pristine and opaque marble like Corian? It is a mixture of novelty, the cerebral and the monumental
Dr Robin Woodward
Thanks to sponsor support:
Creative New Zealand, DuPont Corian By The Laminex Group, Greenmount Manufacturing, Kenderdine Lighting, Zetec - Paul Zwaan, PSP Plastics, David White, Photography - Shaun Pettigrew
Location Brick Bay Sculpture Trail 2008
Corian, marine grade stainless steel, LED lighting
2200 x 1100 x 1100mm
SOLD $38,000 to Kim Dot Com